SUMMER CAMP 2022
The Club BBQ and Natter Night on the 12th July was well attended and enjoyed by all, despite the rain shower!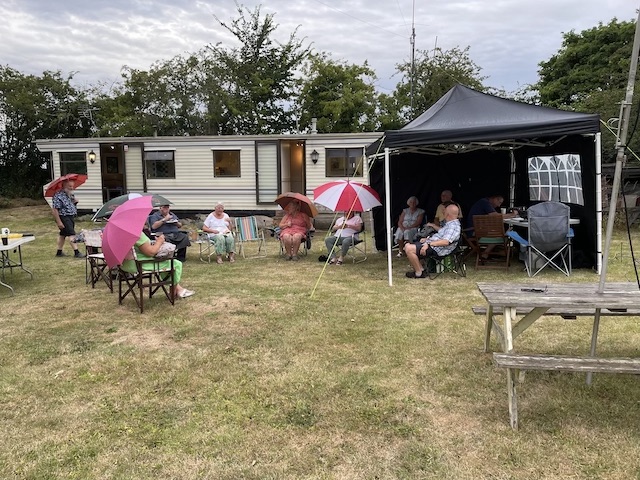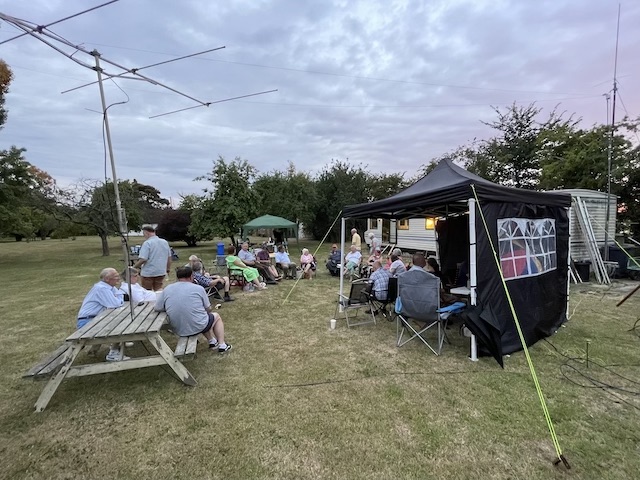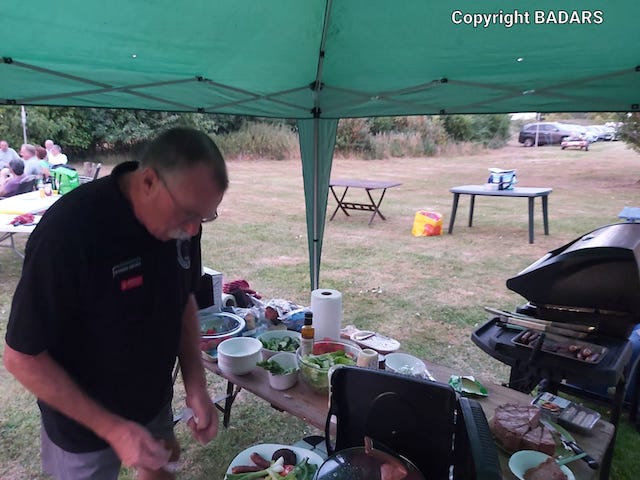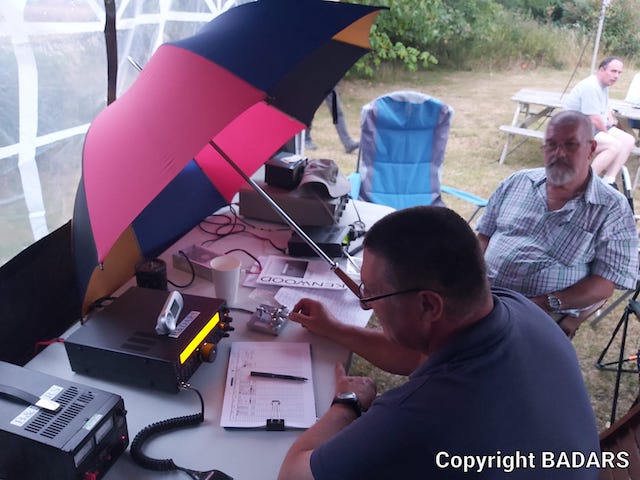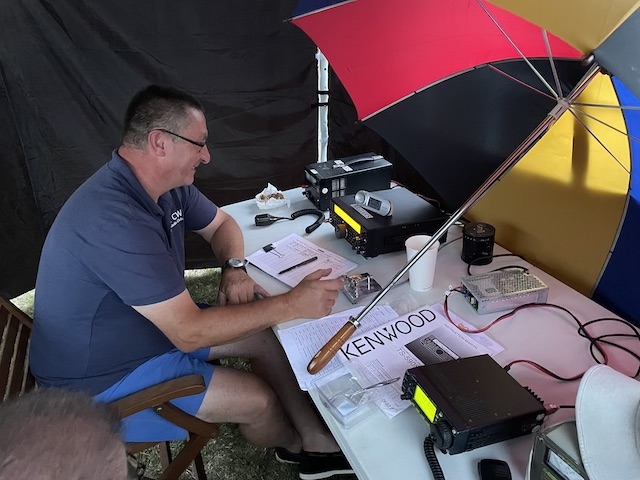 The following is a selection of pictures taken at events held by the club in 2021 and 2022. We were restricted by the Covid rules but still managed to have fun!
Here are links for you to jump directly to the various events if you wish to:
The Queen's Platinum Jubilee 2022
Remembrance Day Special Event Station
On 9th August John, M5AJB was presented with a certificate to commemorate being our Honorary President: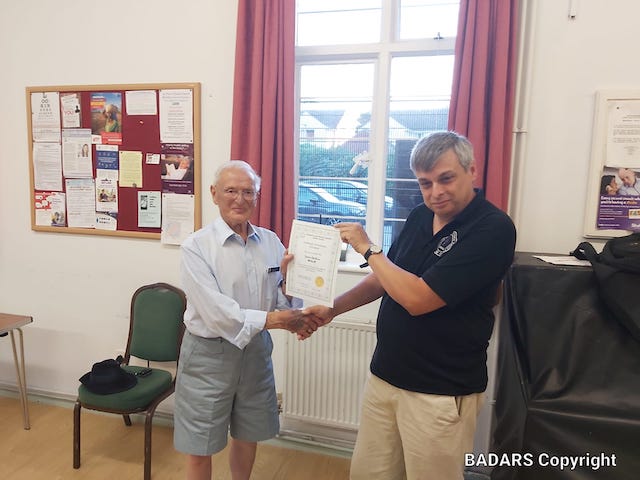 David, G8LHD also did an impromptu presentation on his home built RF probe which generated a lot of interest:
On 28th June Steve, G3ZPS presented 'A Brief History of KW Electronics' with fascinating insights on this iconic firm: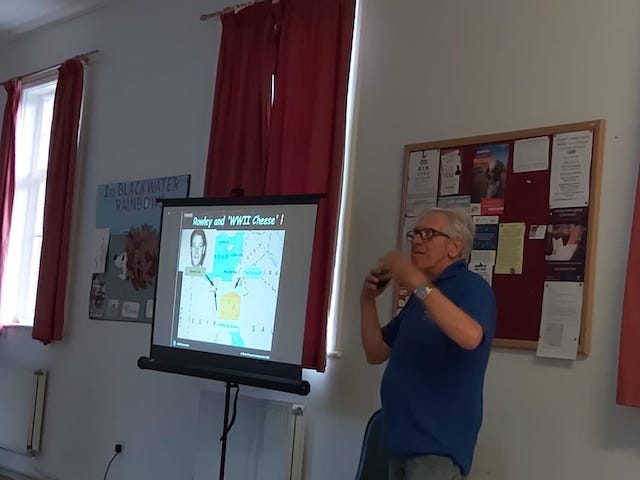 On 24th May the club held its AGM: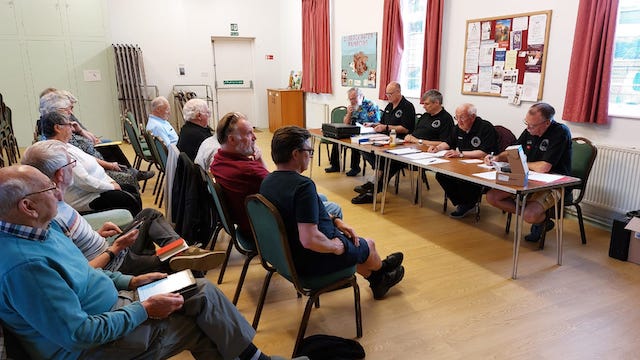 Club members heard the reports of the committee members: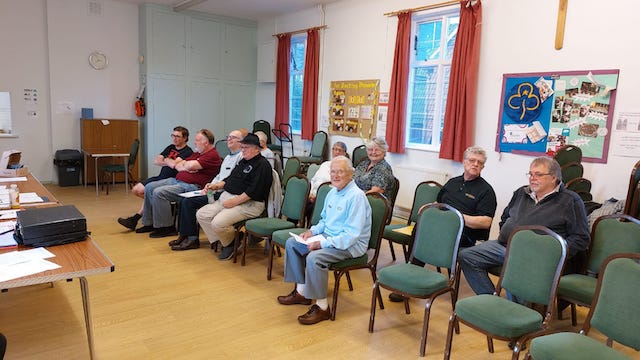 Tim, G0JMT, Colin, G6NCU, Dave, G0DEC, Edwin, G0LPO and Geoff, G1GNQ were re-elected to the committee: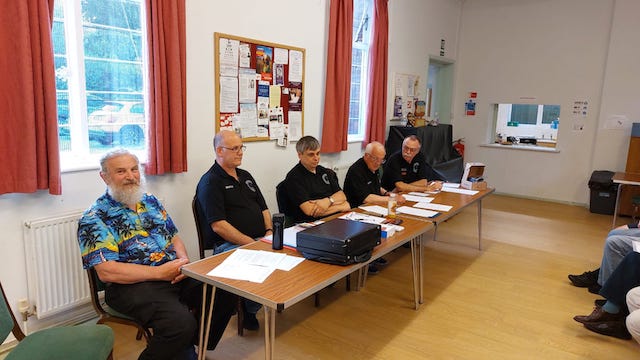 Club Chairman John, M5AJB presented the Harold King Trophy to David, G8LHD: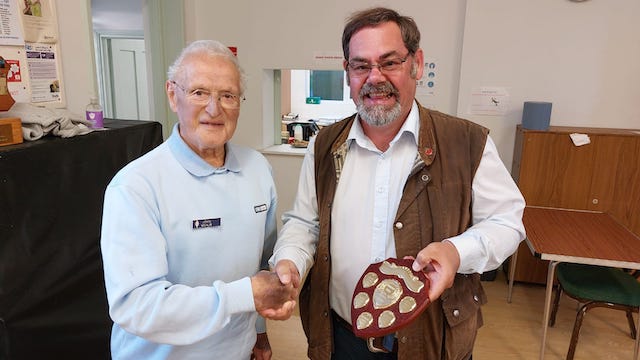 John also presented the Founders Trophy to Richard, G4FJC: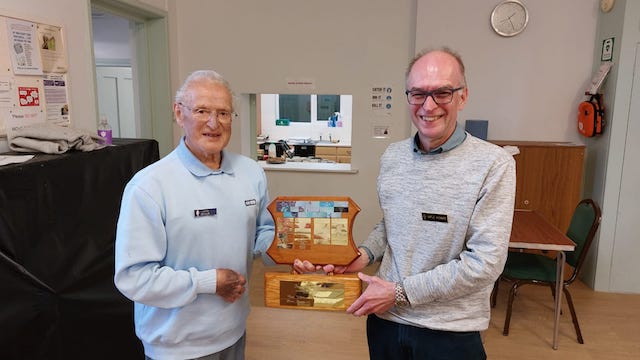 On 10th May 2022 we watched the latest TX Factor, oblivious to a strange object sharing the room with us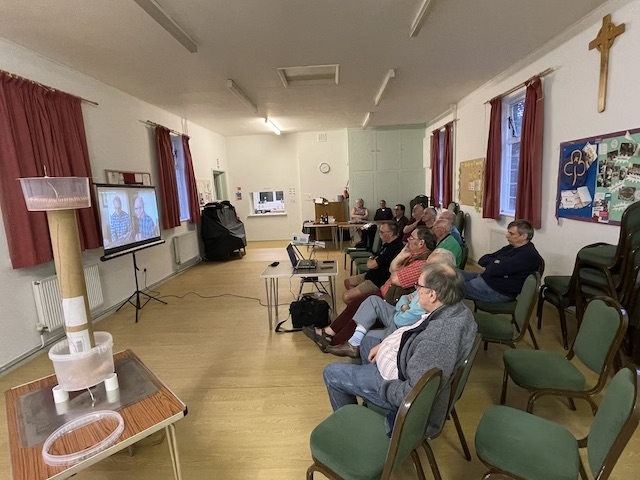 David, G8LHD revealed that the object was an 80m aerial he was intending to hide in a water butt in his garden!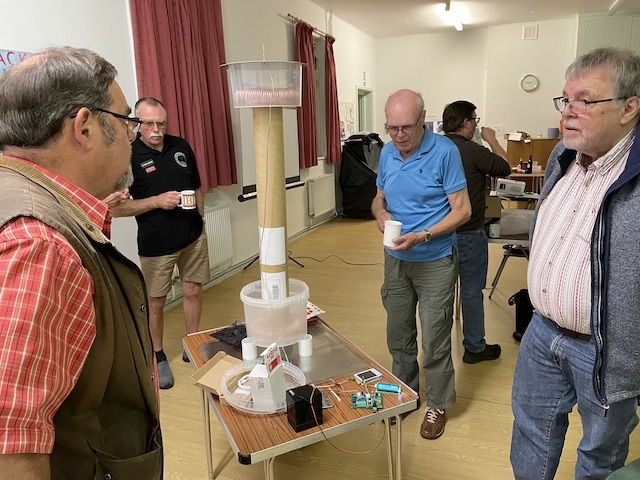 On 26th April 2022 the club had its annual quiz night with sausage and mash and lots of visitors!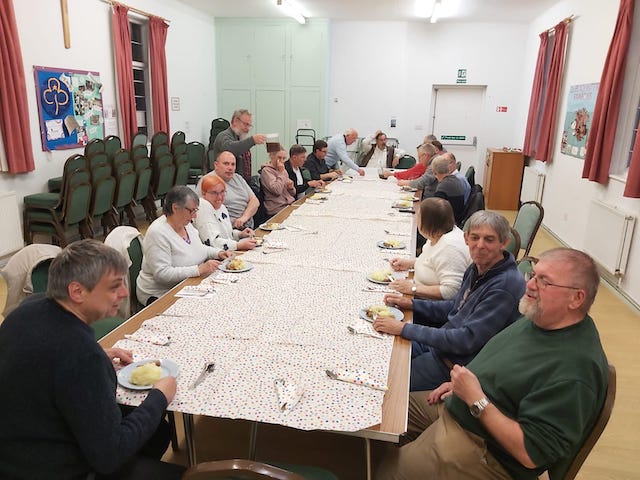 On 22nd March 2022 Dave, G0DEC put members ATU's through their paces using his test rig, with some surprising results!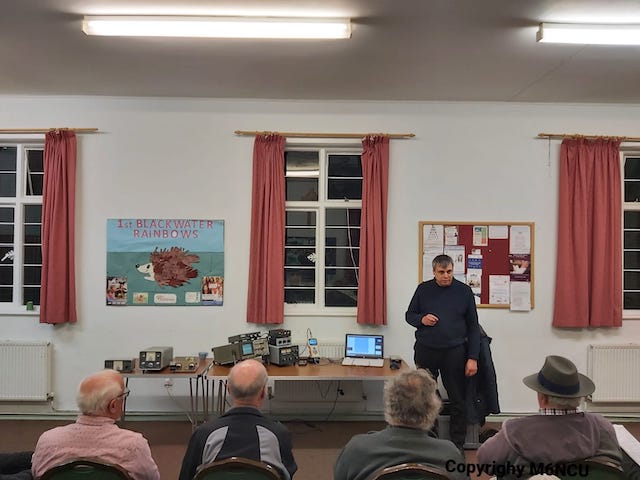 Richard, G4FJC demonstrating a Raspberry Pi based panadapter controlling his rig on 8th March 2022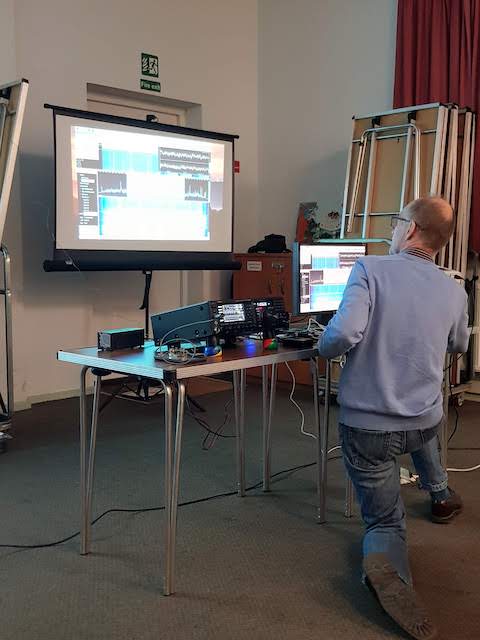 Star struck audience at the Amateur Astronomy presentation on 22nd February 2022: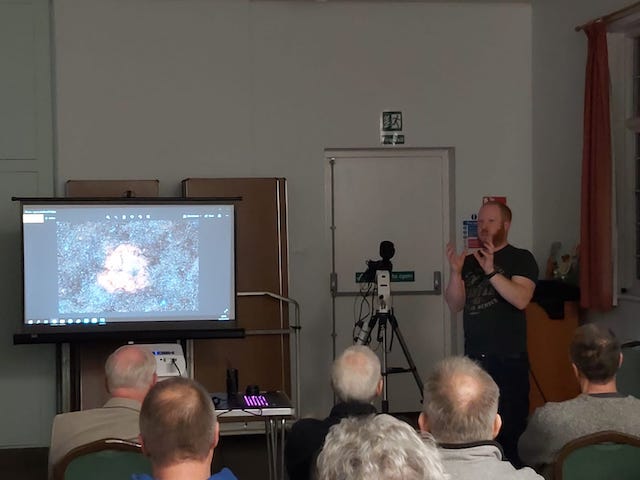 Attentive bidders at the Club Surplus Equipment Sale 23rd November 2021: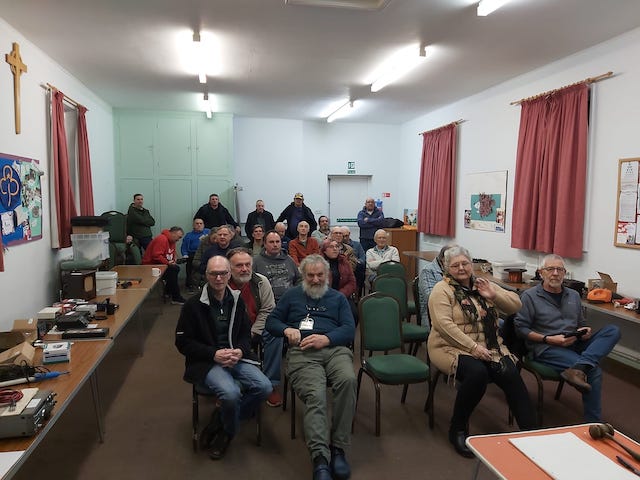 History of Braintree held on the 9th November 2021: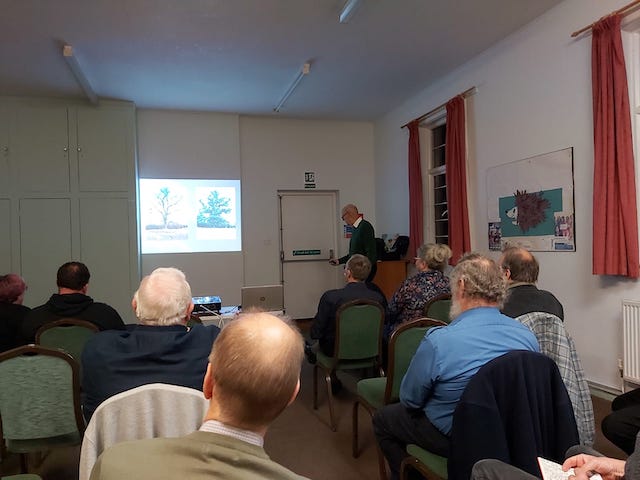 AGM in full flow on 12th October 2021: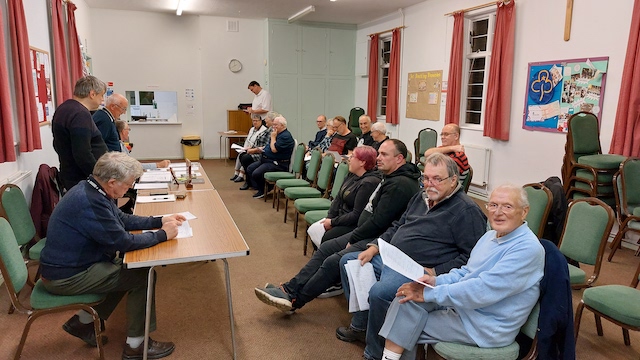 Happy award recipient at the AGM 2021: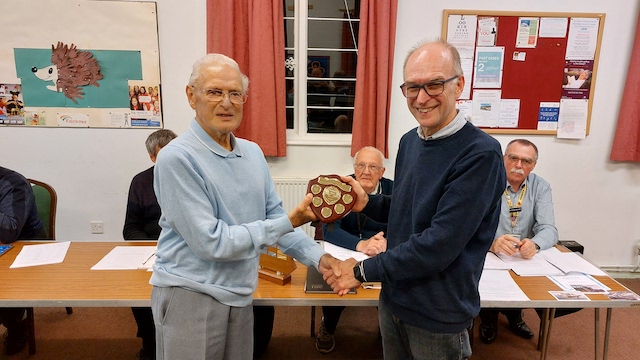 THE QUEEN'S PLATINUM JUBILEE JUNE 2022
Our unique QSL card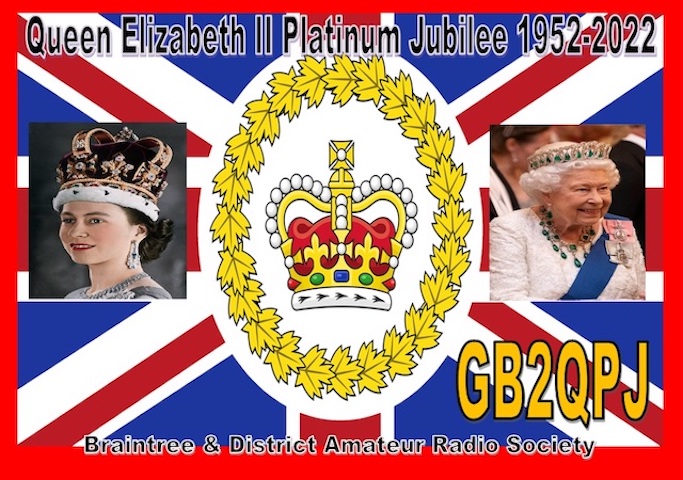 Our simple but effective VHF Aerial used mainly on 6m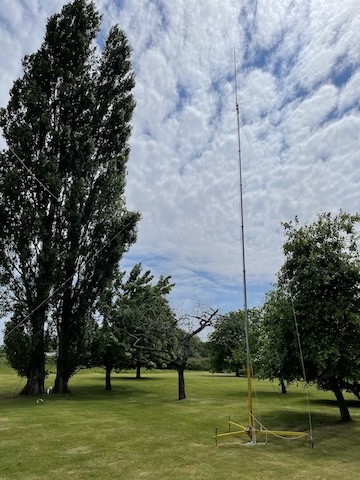 Dave, G0DEC, working DX on 6m
Dave, G0DEC and Mike, G8DJO show how to operate an SES in style and comfort!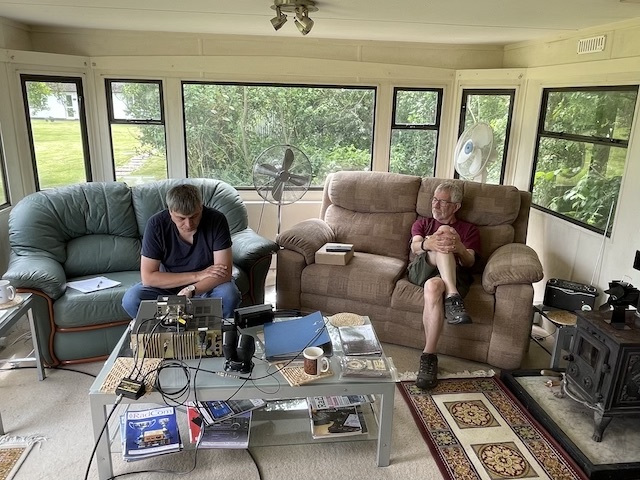 Len, G4LBJ working a pile up ably assisted by Geoff G1GNQ
Geoff, G1GNQ and Tim, G0JMT planning where to call next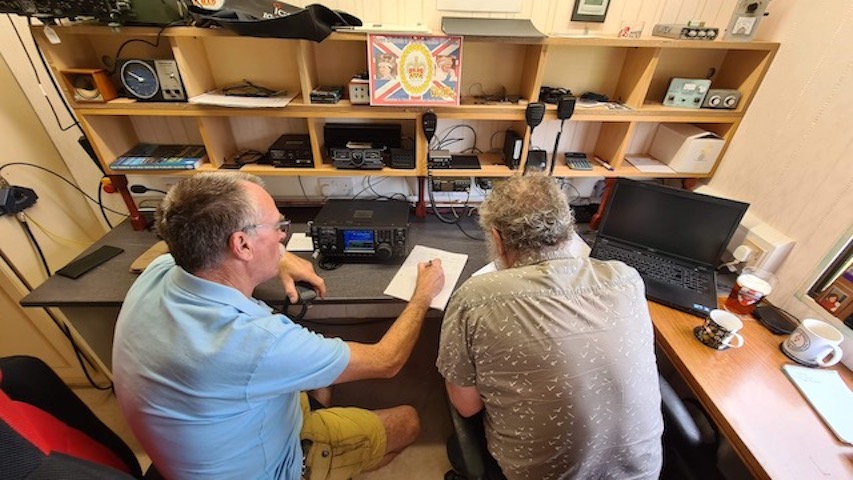 The plan in action and working well - helped by a beer!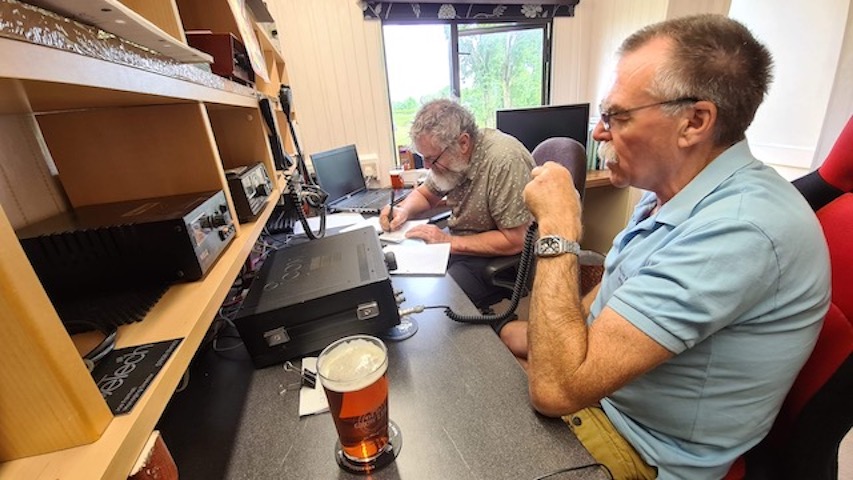 Melvin, G0EMK operating HF from the shack: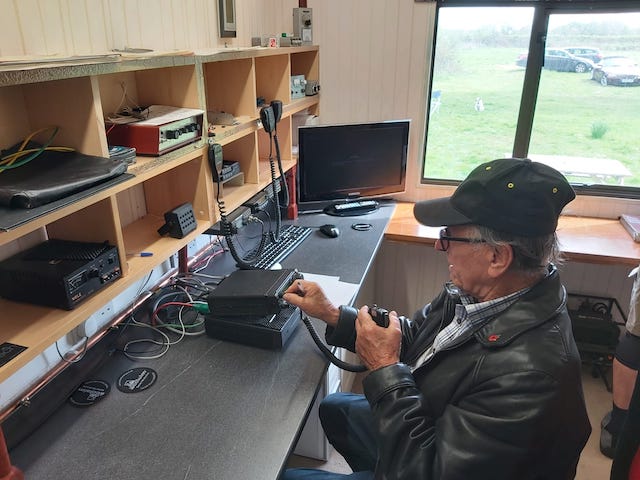 Dave, G0DEC and Colin, G6NCU manning the VHF station: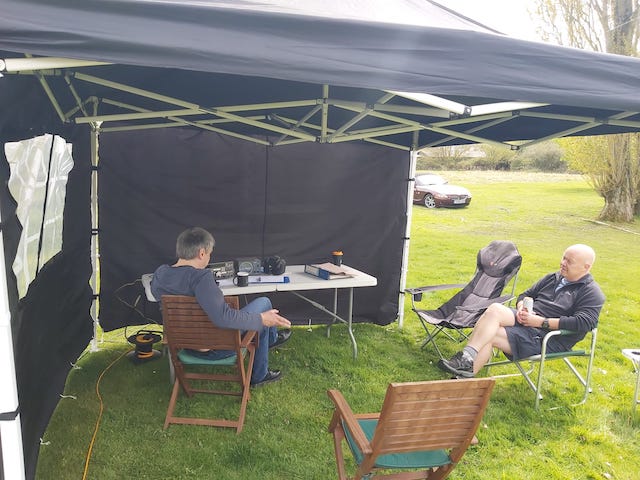 Bernie, Martin, M0FAQ and Geoff, G1GNQ relaxing while Dave, G0DEC operates the radio: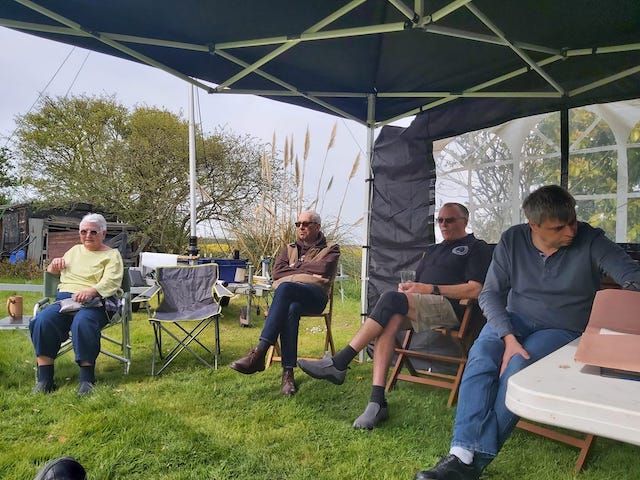 REMEMBRANCE DAY SPECIAL EVENT STATION 2021
Chris, M7LGC operating GB5RD from Stisted: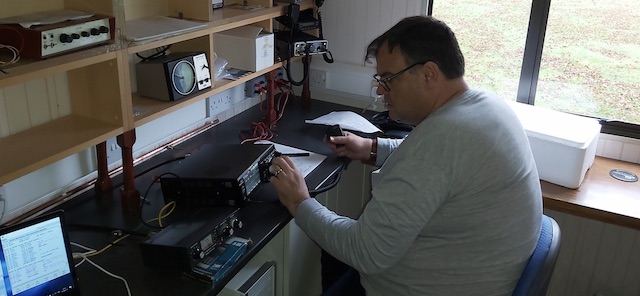 Here is a Certificate confirming a QSO made by Dave, G0DEC and Geoff, G1GNQ: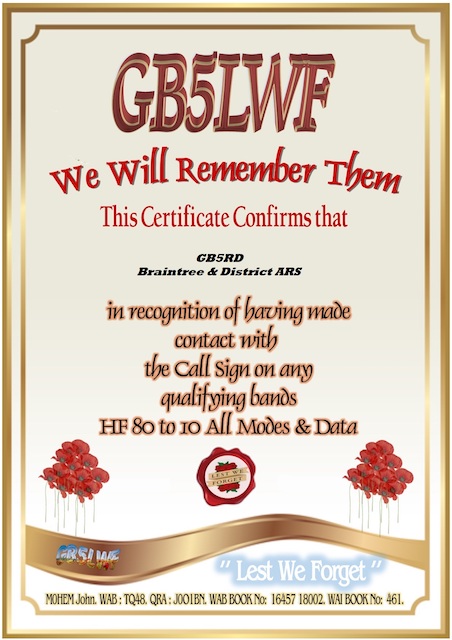 2m and HF Feed Mast: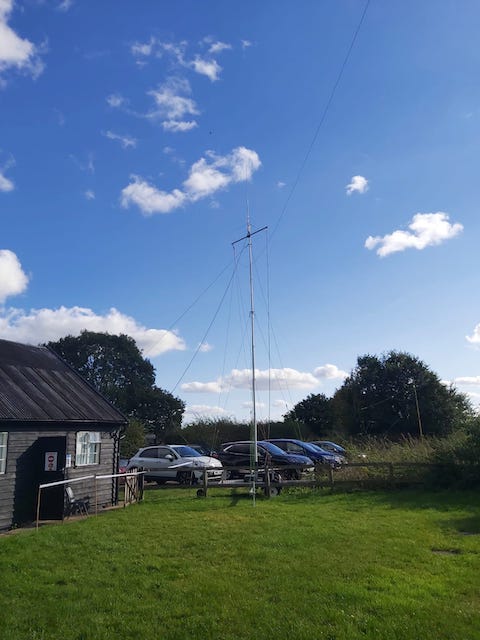 70cm Feed Mast: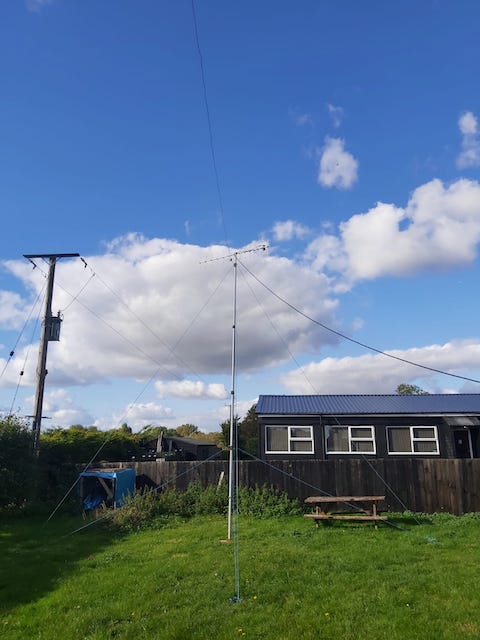 2m station being checked out by Dave, G0DEC and Tim, G0JMT: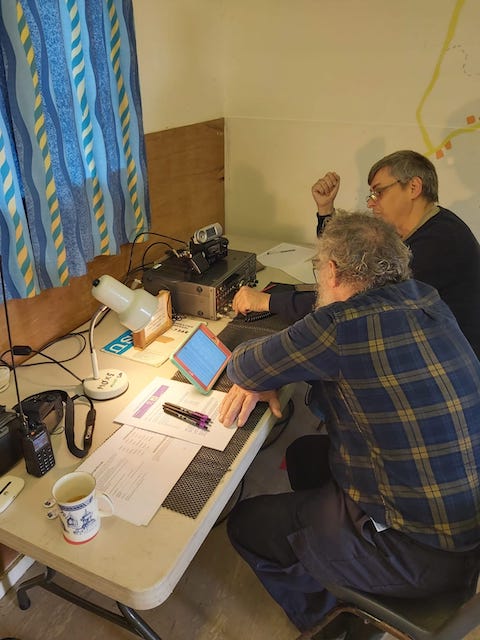 The HF station operated by RSGB Regional Representative David, M0MBD captured visitors interest: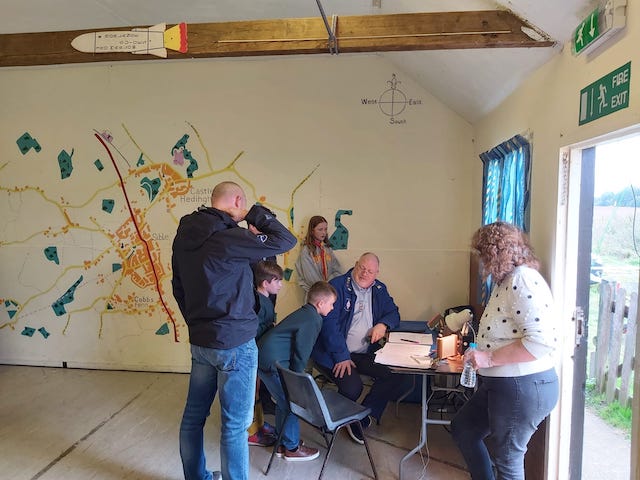 The Morse demo table run by Edwin, G0LPO was also popular: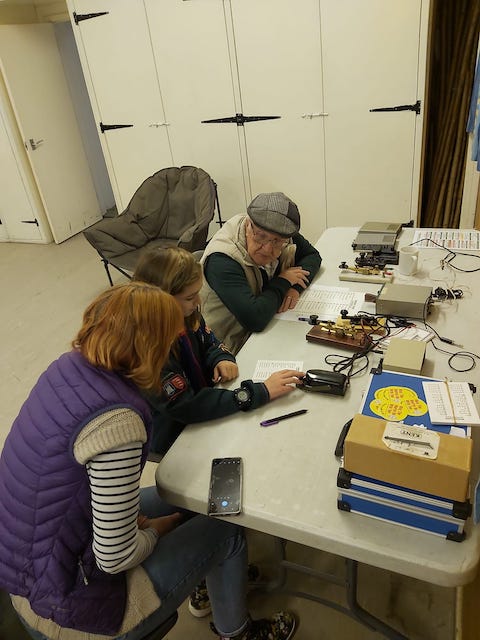 The VHF station being explained by Dave, G0DEC: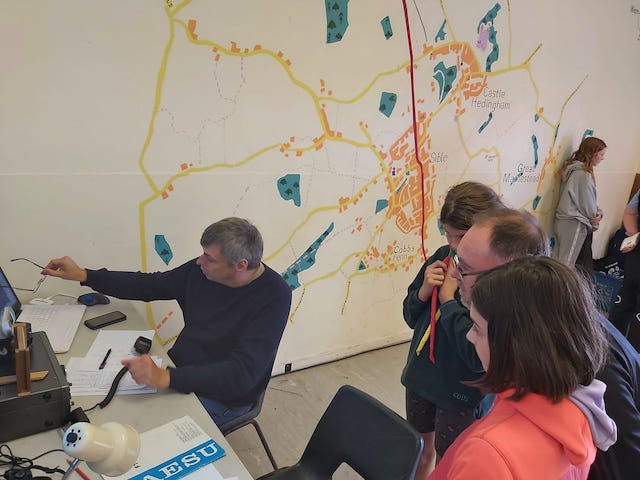 DMR on 70cm being operated by Colin, M6NCU was also popular: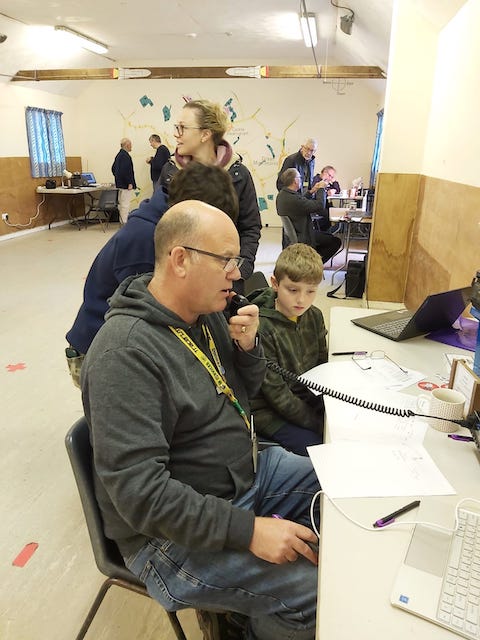 The DMR station also took the greetings message distance record: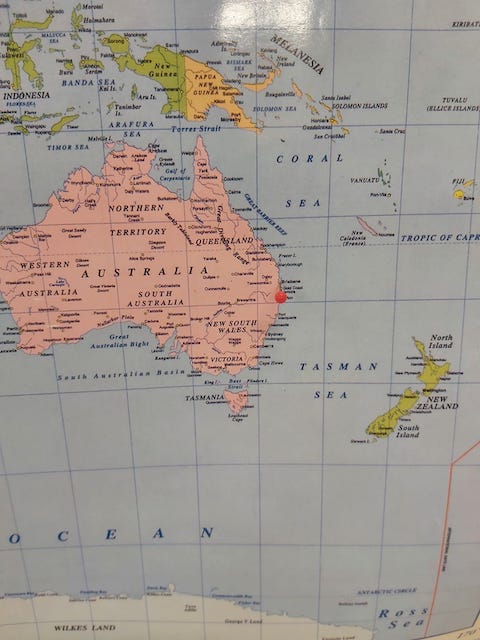 Playtime for Chris, M7LGC and Dave, G0DEC after visitors had left: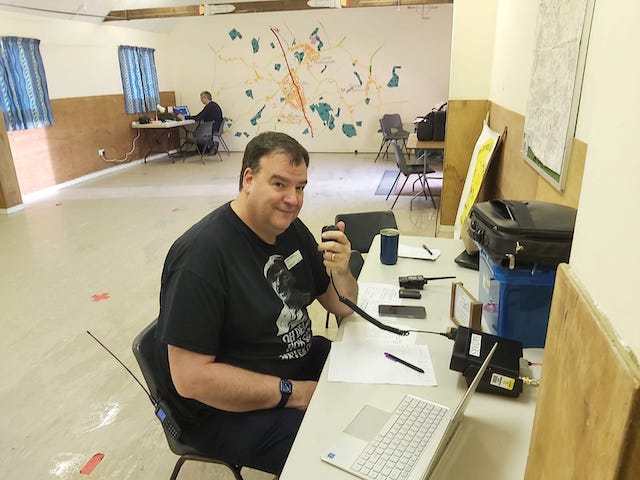 Club aerial tower almost there: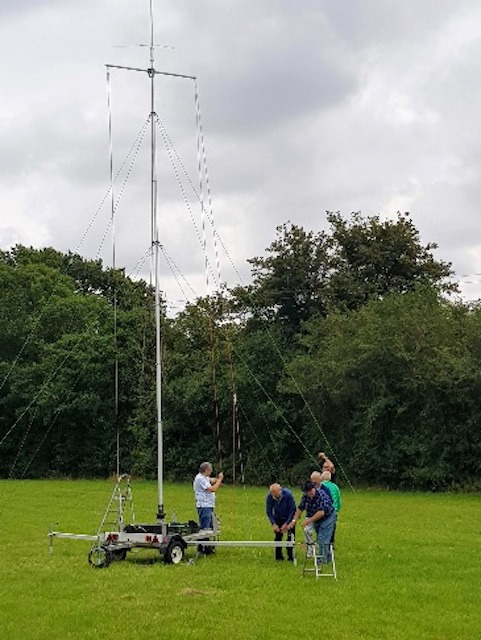 Tent up and tower sorted but where did we put the radio?: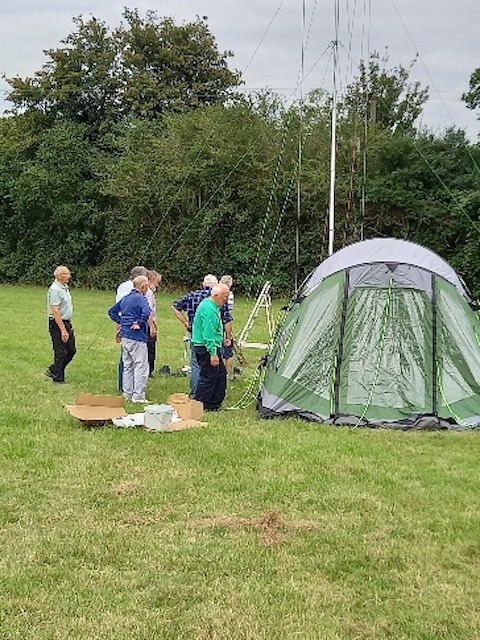 Let the fun begin!: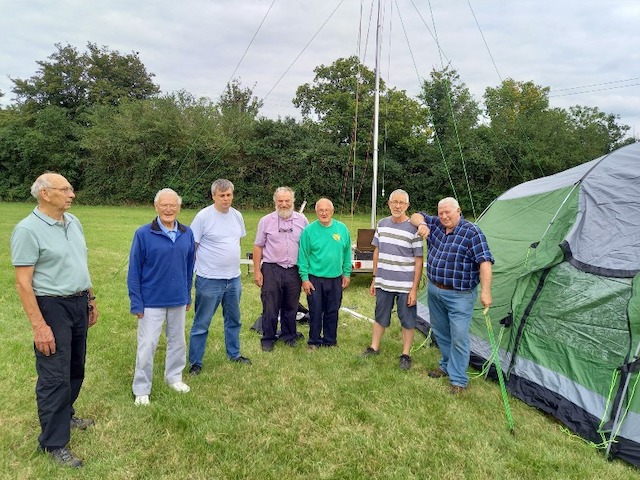 Chatting in the rest tent - Covid style: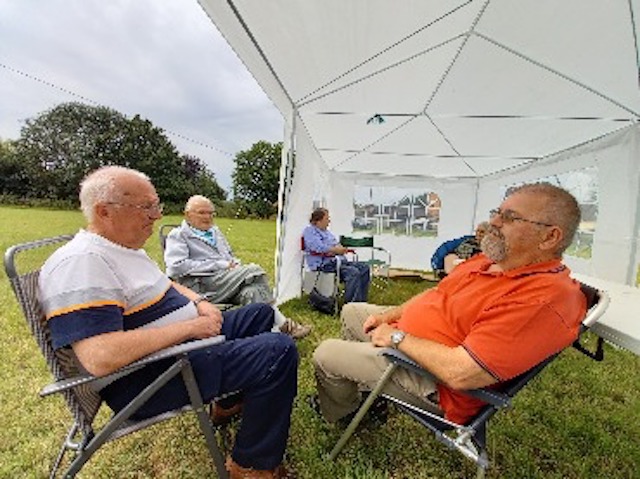 All set and ready to go: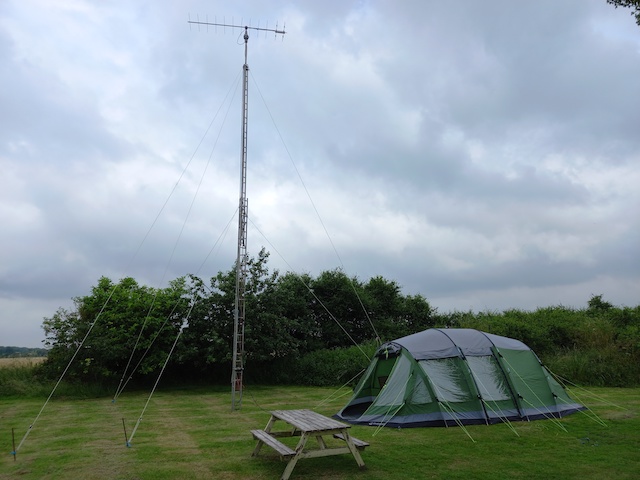 Then discovered a piece of the ZL Special was missing so an emergency repair was made: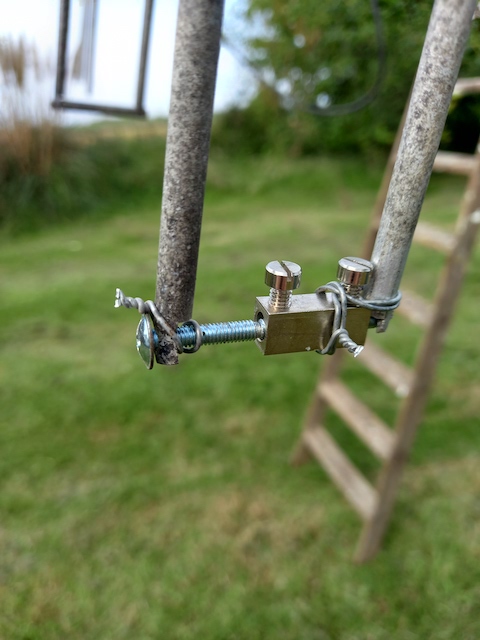 Geoff, G1GNQ tries meditation as part of his warm up routine: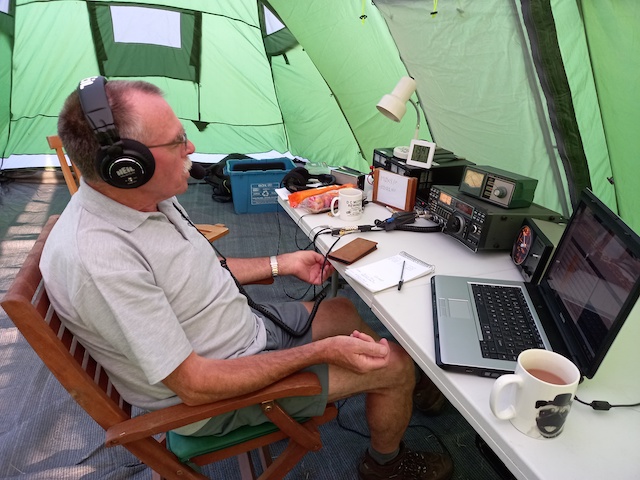 Tony, G0IAG is in full flow: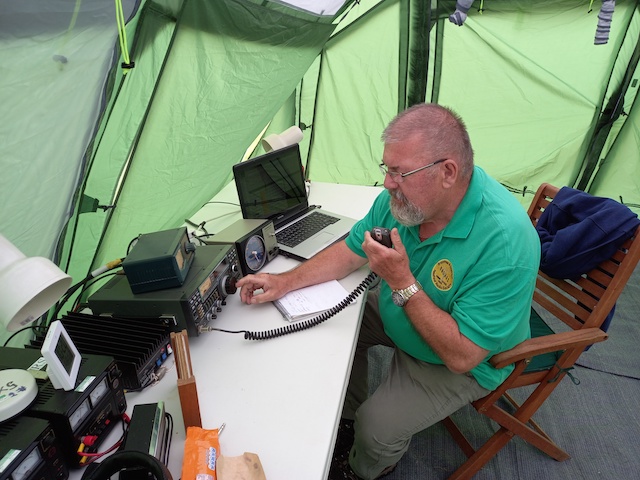 Geoff, G1GNQ topping up the QSO generator fuel supply: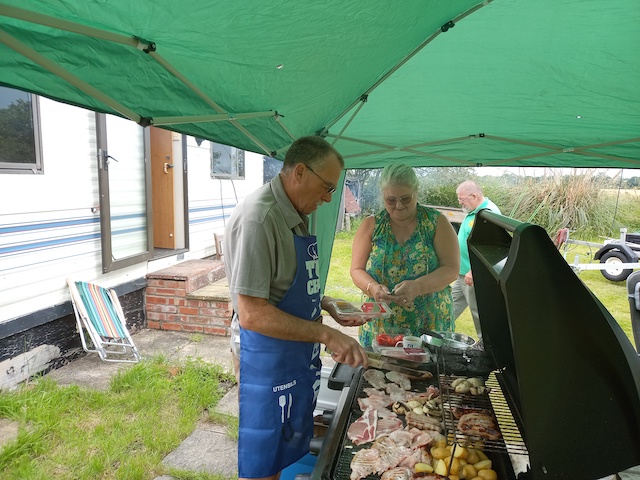 Mike, G8DJO holding fort ........ :
... while the rest of the team refuels!: